Create a face from one or more photographs (or at random):
Edit by ctrl-clicking and dragging, or with sliders for age, race and gender, and much more.
Export to Daz Studio: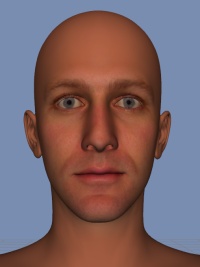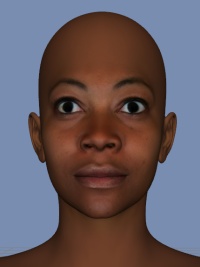 Daz Studio is a free character modelling program which can be used for creating rendered scenes and video, exporting for 3D Printing, or exporting for use in your game.
More Info
Version Feature Chart
Pro Upgrade: Email your Artist Home purchasing name to support@facegen.com to receive a coupon.
Upgrade from Exporter to Artist Home: Free; contact us if you didn't receive the email.